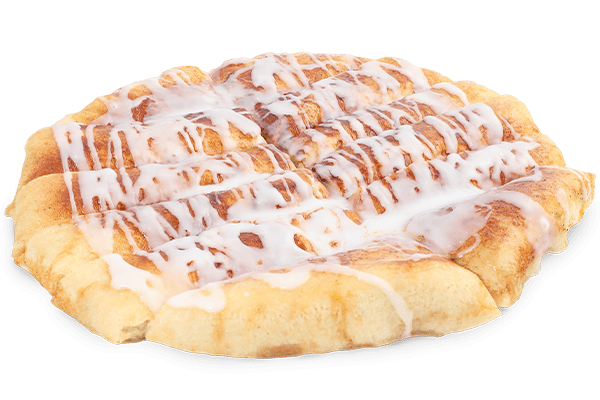 What more can you say about our decadent cinnamon sticks other than "more, please!" This soft dessert crust is layered with butter, a heavy coating of cinnamon-sugar topping, and dripping in our rich, sugar icing. The perfect balance of sweetness to our savory specialty pizzas.
Perfectly Paired with: a Mighty Meaty or Hog Heaven pizza and a side of garlic-butter cheesesticks!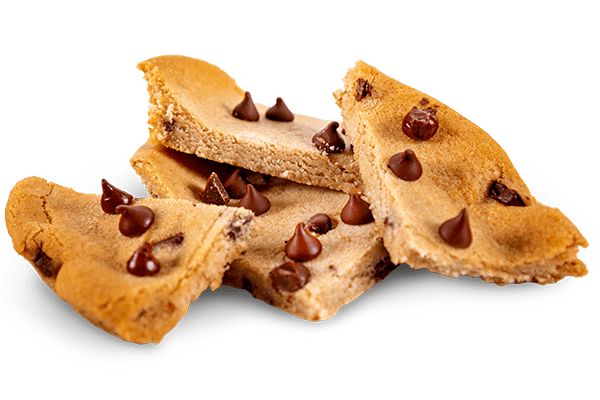 Add our delicious 8" chocolate chip cookie to your next order. Loaded and topped with large chocolate chips and served in our pizza bowl pans. Pick it up warm or bake it at home when your late-night cookie craving hits. Perfect size for sharing and the perfect shape for dunking in your glass of cold milk.
Perfectly Paired with: our Pepperoni Power or Veg-Out pizza and an order of savory wings!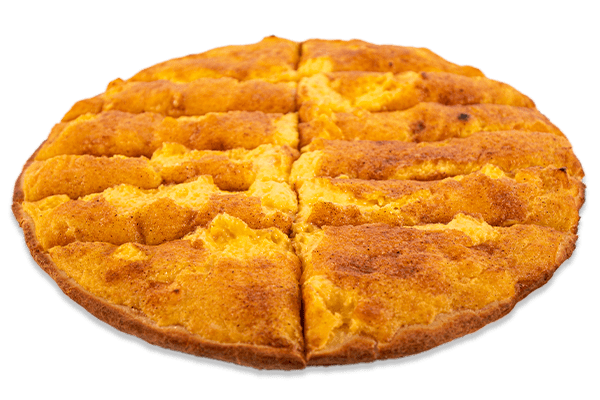 Our warm and smooth, ooey, gooey peach puddin' pie is like no other dessert around. Filled with sweet peaches, baked in a rich and creamy pudding and topped with cinnamon and sugar to create a golden-brown topping with a slight crunch. Each bite is like a taste of home and the holidays.
Perfectly Paired with: a Chicken Ranchero or BBQ Blast pizza and a side of breadsticks!